Cryptographic Triangles
est. 2014
SPECS: x13 hardcoded tor nodes, only 120,000 initial coins, 33% pos featuring built-in encrypted messaging
CoinPaprika Price/Chart
~210,000+ coin supply(initial 120k @ 33% inflation/interest)
87 active oddbank users with a tri address!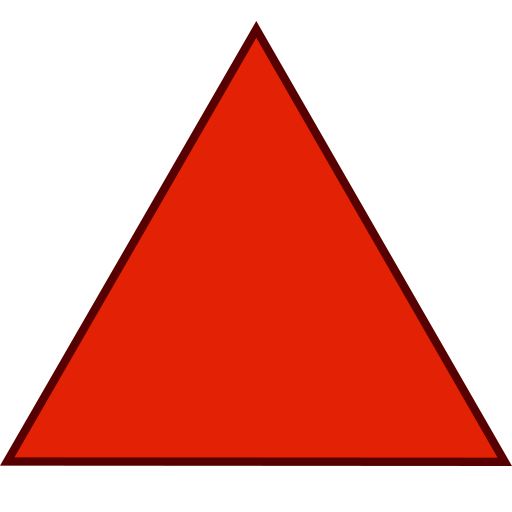 Official Website & MAIN EXPLORER* & BACKUP 1 EXPLORER & BACKUP 2 EXPLORER
---
EXCHANGES:
Trade or stake Triangles online!
BTCPOP
STAKECENTER
---
SOCIAL LINKS:
Join our community!
TWITTER
INSTAGRAM
REDDIT
DISCORD
TELEGRAM
---
ADDITIONAL LINKS:
GITHUB SOURCE
POS Bitcointalk
POW Bitcointalk
Oddbank Decade Airdrop
trianglesd Repo
---
TRIANGLES NODE DOWNLOAD:
32 bit installers for APPLE or WINDOWS:
APPLE(MAC) ▲ WINDOWS(PC)
Syncing a new Triangles node takes time.
...

You can use a "blockchain bootstrap" to update your node to the bootstrap's creation date.
Add the contents of this ↓ "bootstrap folder" to your Triangles data folder.
Blockchain Bootstrap (created 10-1-022)
Please read the guide below if you have any question where your Triangles' data folder is located.
---
NEW NODE GUIDE
A brief outline of best practices for setting up a new cryptocurrency node.
( 1 ) Know the location of Triangles' data folder:
This is the home of your blockchain data and your wallet.dat!
*Always close Triangles before moving files to or from this folder by selecting FILE -> EXIT
PC: Users/yourname/AppData/Roaming/triangles
MAC: Library/Application Support/Triangles
LINUX: Home/.triangles
( 2 ) Encrypt your wallet.dat by selecting OPERATIONS -> ENCRYPT WALLET
Triangles will close while encrypting your wallet.dat.
Reopen Triangles and unlock your wallet to test the password you just created.
Select OPERATIONS -> UNLOCK WALLET
( 3 ) Backup your wallet.dat by selecting FILE -> BACKUP WALLET
Another way to backup your wallet is by manually copying your wallet.dat from the Triangles data folder.
Secure your wallet backup on at least 2 other devices like a USB or private cloud. You can name it something other than wallet.dat like tri_current.dat. Your Triangles node will only interact with the wallet named wallet.dat. You will need to close and reopen your node each time you want to access a different wallet. A single wallet.dat can hold a countless number of unique TRI addresses.
( 4 ) NEVER send coins to your Triangles node until it is fully synced!
Ideally you have secured your wallet backup as well! If anything unfortunate should happen to the device your Triangles node is running on, you will be able to use your wallet backup to access your coins! Make sure your wallet backup is named wallet.dat when you place it in any working Triangles data folder. Your wallet.dat will work in any Triangles data folder regardless of the operating system it was created on. If you update your wallet.dat password, all previous copies will still work with the original password.
( 5 ) Unlock your Triangles node by selecting OPERATIONS -> UNLOCK WALLET and check "for staking only" when entering your password.
If you chose not to encrypt your wallet your wallet will begin staking automatically once your coins have "matured". Staking is ative when the triangle in the lower right hand corner glows red. Hover your mouse over the triangle for staking information.